If you are considering yourself explorer and love to expend your mental horizons and broaden your acumen Museum of Jurassic Technology is the place to visit for you.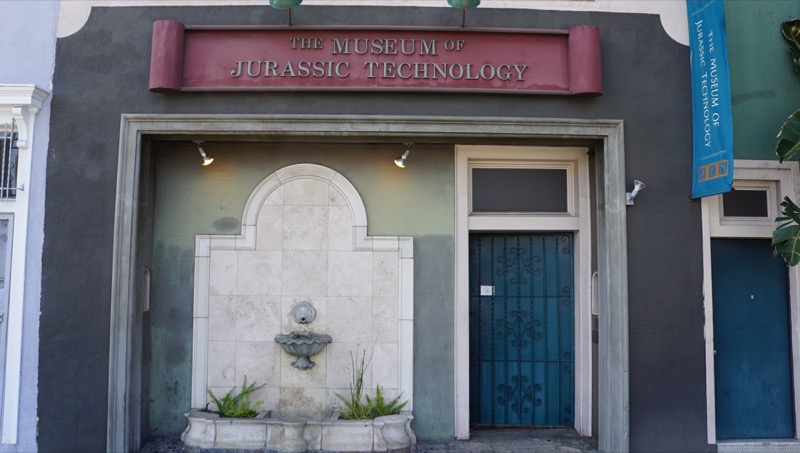 You should visit this museum with open mind and without any biases. You should simply explore, observe and fill the place. It's a natural human tendency to seek order and meaning, try to put all aside and explore the place with your imagination. There is, however, no structure or coherence at TMOJT, and therein lies its profound beauty. The whole place is ordered by design, not by any eras, epochs, periods, school, technique, media etc.
After exploring the museum you can take a break and enjoy free tea served on the second floor of this place. The tea will be poured from old Russian … and you can look around and find balalaika and Russian accordion sitting in the room. You should "let go" and explore the TMOJT and not look for deep meaning of things around
Take your tea and go outside, where you can meet cute workers of the places, dog called Lisica.
No photos are allowed inside. The entrance fee is $8 for adults, $5 for students and teachers.
| | |
| --- | --- |
| Monday | Closed |
| Tuesday | Closed |
| Wednesday | Closed |
| Thursday | 2–8PM |
| Friday | 12–6PM |
| Saturday | 12–6PM |
| Sunday | 12–6PM |
Address: 9341 Venice Blvd, Culver City, CA 90232