Avalon Hollywood
1735 Vine St., Los Angeles, CA 90028
---
One of only places in LA where you can dance whole night, Avalon set in Hollywood proper directly across the street from the iconic Capitol Records building on Vine. This old theater is converted into high class night club, Avalon hosts Tigerheat on Thursday for the gay/mixed crowd, Control on Friday for alternative electronic dance acts.If you want to get it in faster instead of standing in line, buying presale tickets is highly recommended.
Sound Nightclub
1642 N Las Palmas Ave., Los Angeles, CA 90028
---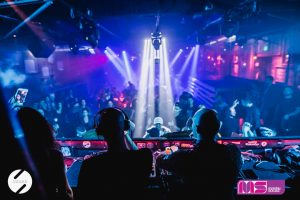 Image source: http://soundnightclub.com/
Sound Nightclub is one of the new clubs in Hollywood area. With their Funktion One sound system this club is one of new favorite of hollywood crowd, whole place is emphasis on music which plays electronic music. The place is famous for their Monday Night Social.
The Standard Hotel Rooftop at Downtown L.A.
550 S. Flower St., Los Angeles , CA 90071
---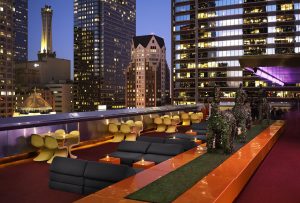 Image source: http://www.standardhotels.com
Located in heart of Los Angeles Downtown this legendary rooftop bar is one of favorite party place for clubbers, this place has the greatest view and glass floor. People come to have a good time – the bar's Mojitos, the respite of the beer garden and good music on offer have a lot to do with it. With LA weather this place is always good choice.
£10 – Ten Pound
225 N Canon Dr., Beverly Hills, CA 90212
---
One of exclusive places around LA, is this hidden bar in middle of Beverly Hills, this place is not for everyone with minimum $50 per person. There are many reasons to visit Ten Pound Bar, Ten Pound ranks at the top for single malt Scotch. This place has hidden staircase to luxury bar, with private lounge spaces furnished with Lalique crystal overlooking the Beverly Canon Gardens.
Tiki-Ti Cocktail Lounge
4427 W Sunset Blvd., Los Angeles, CA 90027
---
One of few family run bars in Los Angeles Area since 1961. Over 90 drinks you can't get anywhere else. The regulars are friendly and the drinks are great. Ever Angelino knows about this places and loves it. Sometimes it is too many people but don't worry you still can get your drink