Natural History Museum is one of largest museum in Los Angeles, there is so much to see and so many things to learn here. You can learn about dinosaurs, birds, animals, plants and history of Los Angeles. This is a great place for anyone at any age. There are interactive exhibits for children.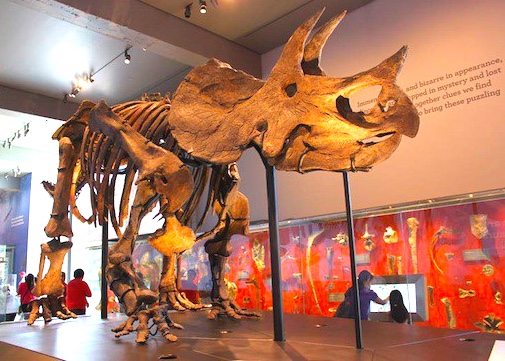 Natural History Museum has full wing of pale-ontological animals, including several large complete dino skeletons. Try to visit during weekends, so you can watch free "Dinosaur Encounters" show, which features huge realistic dinosaurs. If you have any question ask any staff, they are really friendly and knowledgeable about the exhibits. You should try to explore all floors there are few large-scale taxidermy around. The museum is close to Rose Garden, which is open summer time and has some unique roses which were created over there. The larger grounds are connected to the California African American Museum, the California Science Center, and the LA Memorial Coliseum.
First Fridays of every month admission is free.