An interesting place to visit in Los Angeles California is the Craft and Folk Art Museum. Located on Museum Row, the Craft and Folk Art museum was established in 1965 and is a valuable resource for the arts and artists within the community. The CAFAM features generous exhibitions and educational programs which focus on the traditional and classical art forms, as well as new ideas and concepts. This fun facility and gallery brings in people with diverse art backgrounds, with styles to satisfy everyone taste; the museum inspires the creative side of everyone who visits.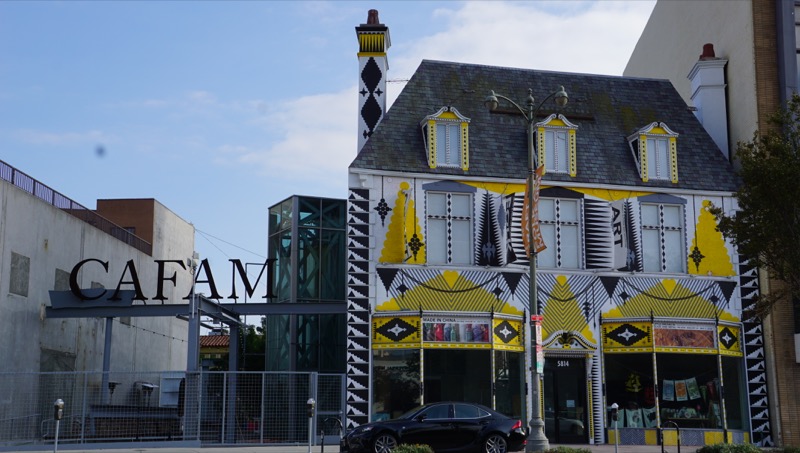 CAFAM is a family friendly facility that provides its visitors and guests an authentic opportunity to explore the historical and cultural creativity of local artists through the gallery's exhibitions and events that are hosted regularly. The craft and folk art museum consistently emerges with more art educational programs for the general public and emerging artists to develop new concepts and intriguing pieces of art. The gallery boasts strong support of local artists who have not yet been recognized by the larger art institutions. When visiting the CAFAM you can take a tour through the gallery, or create your own art through one of the gallery's generous selection of workshops. Couples, families, friends and other groups can come together through the Museums offered hands-on activities to learn all about what art is, the history of art, and what it's like to create your own piece. The Craft and Folk Art Museum draw in artists from all around the Southern California area to work on special projects. The CAFAM is reputed for the active art events, which draw in special guests and artists. You can expect the facility to continue bringing more art related activities into the community, as it strives to promote the cultural values of art in California.
Inside the galleries, you can expect to see unique pieces which are meticulously and expertly selected for display. A generous collection and diverse array of some of the most beautiful items created by local artists, you can surely since the spirit of independence combined with the support of an authentic atmosphere; And a mission to spark excitement and creativity in the community of Los Angeles. Not limited to touring you can actually take part in what is happening at the craft and folk art museum. The museum offers public forums lectures and workshops as well as educational programs for children and adults of all ages to grow in their understanding and skills of art. Featuring open studio sessions, exhibitions displaying interesting sculptures and oils, classic forms and abstract, literature pieces that move the mind, paintings that spark curiosity, fascinating drawings, and so much more. Admission is free for CAFM members and military, $7 for the general public, Children under 10 are free, discounts are available for seniors and students with a valid ID. Fun and easy on the wallet, consider visiting this museum. There really is something for everyone at the Craft and Folk Art Museum.
| | |
| --- | --- |
| Monday | Closed |
| Tuesday | 11AM–5PM |
| Wednesday | 11AM–5PM |
| Thursday | 11AM–5PM |
| Friday | 11AM–5PM |
| Saturday | 11AM–6PM |
| Sunday | 11AM–6PM |
Address: 5814 Wilshire Blvd, Los Angeles, CA 90036