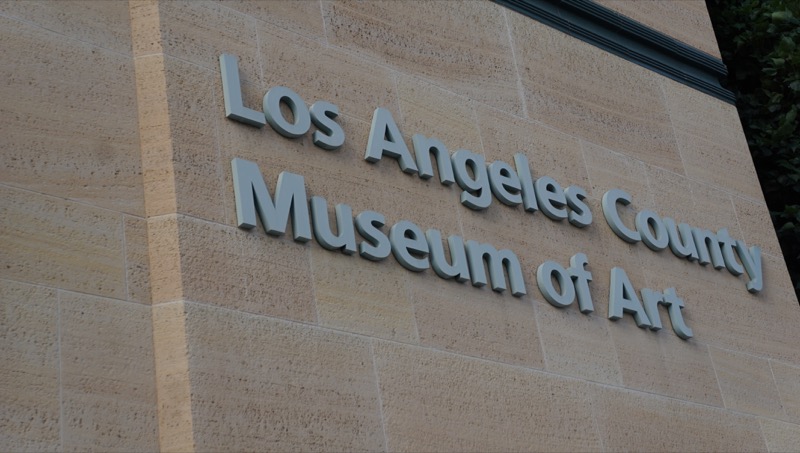 An important attraction in the county of Los Angeles is renown as the biggest museum in the western area of the United States, it is the Los Angeles County Museum of Art. The LACMA was founded in 1965 and has ties to the well-known Los Angeles Museum of History, Science, and Art. It contains one of the largest and most diverse collections of historical and contemporary art available to the western United States. Highly respected with a collection that includes more than 130,000 pieces, this Museum is a constant visualization of the evolution of art and a display of impressive creativity. From artifacts to postmodernism, historical and contemporary art meet under one common ground. Paintings and sculptures, including some Avante-Garde concepts, are just some examples of what you can see on display. An organization primarily focused on history, education, and preservation of art, the LACMA is located at 5905 Wilshire Boulevard in Los Angeles, California. This Museum is packed with a lot of history and culture; it is an important place to visit whether you are local or a tourist.
The Museum itself is a large growing campus containing a few buildings, that house many collections. It features permanent and temporary exhibits on display regularly. An array of styles in the world of art welcomes both the novice and serious at heart to appreciate.  You will also find music events and a generous theatre for special programs which can comfortably seat 600 people. The LACMA has worked in collaboration with other big name museums such as the Smithsonian for some of their exhibitions.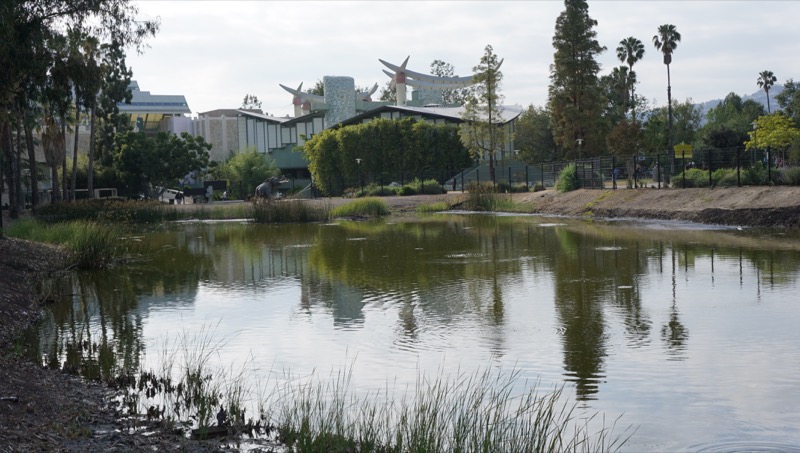 A popular piece of art on display at LACMA is known as Metropolis II, by Chris Burden. It is a kinetic type of sculpture which was influenced by the energy of a modern city. Familiar in appearance, cars and trains circulate throughout the sculpture with the noise provoking a perception of stress within the admirers. You will also notice the bold art on display by artist Robert Irwin, designed to influence perspective and interact uniquely with the architectural environments in which is displayed. Does the room really appear that way? Or is it a trick played by the art hanging on the wall? In a permanent collection, the Museum features a popular exhibit which shows how the body was the focus of expressive creativity and consciousness in the 1980s. Femininity, individual identity, sex and popular culture, social development, political and humanitarian efforts, all contribute to this popular collection of art which express the fragility, and power of human life.
Whether you are looking for contemporary art or something of the past, there is a lot to enjoy in the LACMA. Continuing with the mission to educate the community, the Los Angeles County Museum of Art offers many workshops for individuals of all ages and art camps for children. Through these workshops, you can learn to express your creative side through different forms of art, ranging from watercolor to oil painting, and other forms of art. Admission is $15 for adults, $10 for Seniors, and children are free. It is a great family friendly place to visit and there is so much to do at the Los Angeles County Museum of Art.
Hours:
| | |
| --- | --- |
| Monday | 11AM–5PM |
| Tuesday | 11AM–5PM |
| Wednesday | Closed |
| Thursday | 11AM–5PM |
| Friday | 11AM–8PM |
| Saturday | 10AM–7PM |
| Sunday | 10AM–7PM |
Address: 5905 Wilshire Blvd, Los Angeles, CA 90036